Quality & Certifications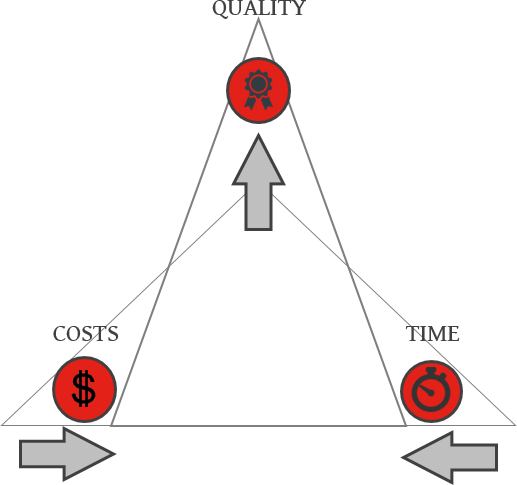 "DETAILS MAKE PERFECTION, AND PERFECTION IS NOT A DETAIL" (LEONARDO DA VINCI)
Quality means more to us than just complying with a norm as everything is nourished by it.
We are proud to say that we have created a winning environment that challenges our employees respecting their ideas and beliefs and encouraging them to take ownership in their actions being part of our quality leadership that drives our continue pursuit of excellence in our work, products, services, business processes, and quality of customer outcomes.
Quality is management and attitude & behavior of each individual.
At CMC INDUSTRIES the management and the highly motivated team of employees have a shared vision in promoting a company culture focused on the commitment to Quality as a day by day objective, as we believe Quality is a race that has no finish line!
We feel ourselves as reliable partners interested in long-term cooperation to our mutual benefit rather than in the immediate success.
Customer loyalty is our aim as business excellence!
We are committed to provide to our customers, with short lead times, excellent products and services which make them more competitive.
Quality does not cost money, Quality saves money!
Simplicity of products and processes means higher quality at lower costs, this is the result of our continuous improvements processes where innovation is the basis of cost-advantaged technology leadership that creates superior value for our customers.
At CMC INDUSTRIES Quality has not less priority than schedule and costs, pressure of time and missing budget are never excuses or reasons for poor Quality.
We believe in leading from the front so we accept no excuses, only results.